CULINARY ARTS

Experience working with a professional chef while utilizing state-of-the-art equipment typically found in local and upscale restaurants.
Prepare for employment opportunities locally, abroad, and in exotic locations within the growing and diverse food and hospitality industry.
Discover your artistic talents and abilities as you develop skills while pursuing your career in the culinary arts.
Acquire the necessary skills and knowledge for post-secondary education or entry-level employment opportunities.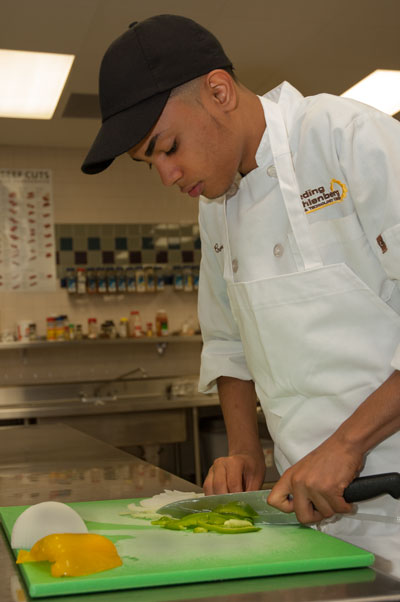 Job Titles – Career Pathways
35-1012   First-Line Supervisors/Managers, Food Preparation and Serving Workers
35-1011   Chefs and Head Cooks
35-2011   Cooks, Fast Food
35-2012   Cooks, Institution and Cafeteria
35-2013   Cooks, Private Households
35-2014   Cooks, Restaurant
35-2015   Cooks, Short Order
35-2019   Cooks, All Other
35-3021   Combined Food Preparation and Serving Workers, Including Fast Food
35-3022   Counter Attendants, Cafeteria, Food Concession, and Coffee Shop
35-9011   Dining Room and Cafeteria Attendants and Bartender Helpers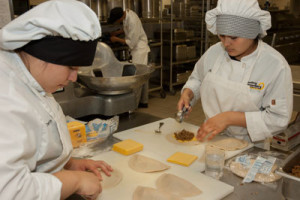 CTC knowledge transfers to college credits at:
Art Institute of Philadelphia
Commonwealth Technical Institute
Community College of Allegheny County
Community College of Beaver County
Community College of Philadelphia
Connecticut Culinary Institute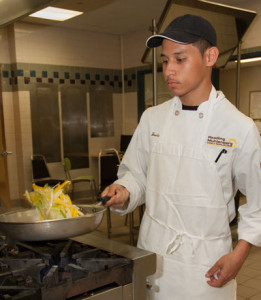 Delaware County Community College
Harrisburg Area Community College
Keystone Technical Institute
Luzerne County Community College
Montgomery County Community College
Pennsylvania College of Technology
The Restaurant School at Walnut Hill College
Westmoreland County Community College
Student Certifications
ServSafe
NOCTI- National Occupational Competency Testing Institute Certification
* Culinary Arts II – Cook
Certified Junior Culinarian
S/P2 – Culinary
Accreditations
ACF – American Culinary Federation


➤ For more detailed information about this program, including the grading policy, task list, etc., please refer to the course syllabus.
---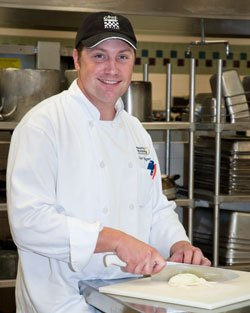 Instructor – Mr. Justin Potteiger
Biography
I am a 1992 graduate of Reading High School and the Food Management Chef program at Reading Muhlenberg Area Vocational-Technical School. I furthered my education at the Pennsylvania College of Technology, graduating from the Culinary Arts Program. With more than 20 years of experience in food services, I look forward to passing on my knowledge to the next generation of chefs.
Education
Graduate of the Culinary Arts Program, Penn College of Technology
Currently enrolled in the Vocational Mastery Program, Temple University
Certifications and Awards
Serv-Safe, National Restaurant Association
Certified Instructor and Proctor for Serv-Safe, National Restaurant Association
Certified in Purchasing, Penn College of Technology
Vocational I Certification, Temple University
Outstanding Senior of Culinary Arts at RMAVTS
Salute to Student Excellence Award
National Restaurant Association while attending Penn College
Work Experience
Caterer, Konopelski Katering
Program Manager of Food Services, Berks County Intermediate Unit
Food Services Manager, Professional Culinary Services
Hire Date: October 2008
Community Service
Advisor for FCCLA (Family Career Community Leaders of America)
---

SOAR programs of study prepare today's student for tomorrow's high demand and high wage careers.