SEWING & CLOTHING MANUFACTURING
Explore the world of fashion, sewing, and textiles.
Create your own personal garments choosing from a wide variety of fabrics, patterns, and trims.
Experience the apparel industry using a wide variety of industrial equipment.
Utilize this course for entry into the apparel industry directly from high school or as a stepping stone into college.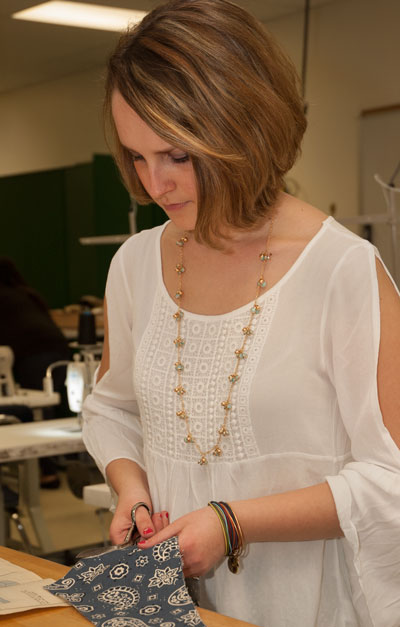 Job Titles – Career Pathways
13-1022   Retail Buyer
41-2031   Retail Salespersons
41-9011   Demonstrators and Product Promoters
51-6021   Pressers, Textile, Garment, and Related Materials
51-6031   Sewing Machine Operators
51-6052   Tailors, Dressmakers, and Custom Sewers
LOCAL      Merchandise Manager & Fashion Coordinator
CTC knowledge transfers to college credits at:
Art Institute of Philadelphia
Pennsylvania College of Technology
Student Certifications
NOCTI – National Occupational Competency Testing Institute Certification
*  Apparel and Textile Production and Merchandising
OSHA Safety Certification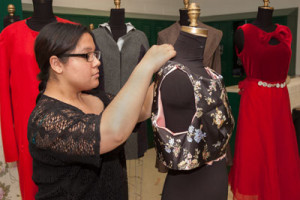 ➤ For more detailed information about this program, including the grading policy, task list, etc., please refer to the course syllabus.

---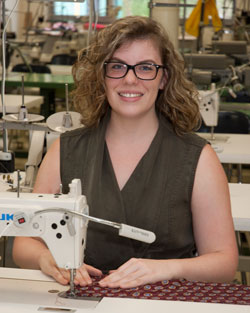 Instructor – Mrs. Shelby Meneely
Biography
I began my sewing career at RMCTC in my sophomore year of highschool. I graduated from RMCTC as the Outstanding Senior in the Sewing and Clothing Manufacturing program in 2011. My skills took me onto Albright College as a Fashion Merchandising and Design major, and I graduated May 2016 with a Bachelor of Arts degree.
Returning to RMCTC to teach has been amazing, and I hope to share my love for fashion with current and future students.
Education
B.A., Fashion Merchandising and Design, Albright College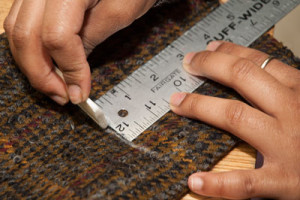 Work Experience
Fashion intern at GoggleWorks focusing on visual merchandising and design
Event planner and model for Art of the Wedding Fashion Show
Designed a line of wedding dresses while attending Albright College
Hire Date: 2016