Construct, erect, install, and repair all residential building components.
Operate power tools, read construction drawings, produce estimates, and evaluate and perform project cost analysis.
Earn industry-recognized, valuable certifications, such as OSHA, PBA, and fork lift certifications.
Fabricate, weld, and machine metal materials.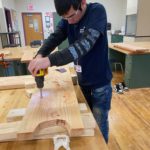 Job Titles – Career Pathways
13-1051   Cost Estimator
47-2061   Construction Laborers
47-2152   Plumbers, Pipefitters and Steamfitters
47-3012   Helpers — Carpenters
47-3013   Helpers — Electricians
49-9042   Maintenance and Repair Workers, General
49-9098   Helpers — Installation, Maintenance, and Repair Workers
51-4121   Welders, Cutters, Solderers, and Brazers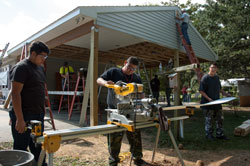 CTC knowledge transfers to college credits at:
Commonwealth Technical Institute
Community College of Allegheny County
Luzerne County Community College
Orleans Technical Institute
Pennsylvania College of Technology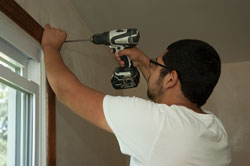 Student Certifications
NOCTI – National Occupational Competency Testing Institute Certification
*  Building Property Maintenance
Forklift Operator Certification
OSHA – Safety Certification
PBA – Pennsylvania Builders Association
Accreditations – PBA – Pennsylvania Builders Association

➤ For more detailed information about this program, including the grading policy, task list, etc., please refer to the course syllabus.
---
Instructor – Mr. Richard Tylka
Biography: In my free time, I'm usually outside hiking, fishing, hunting, and spending time with my son.

Education: Bachelors Degree in Earth Science from Millersville University

Work Experience: I've been a self-employed contractor for a dozen years.
  
Hire Date: 2022
---

SOAR programs of study prepare today's student for tomorrow's high demand and high wage careers.