PAINTING & DECORATING

Design creative living and work spaces that fit the needs of clients.
Analyze and perform various painting techniques including faux finishing.
Refurbish broken and outdated furniture using innovative materials and techniques.
Develop the necessary skills to create and deliver innovative spaces using the principles of design.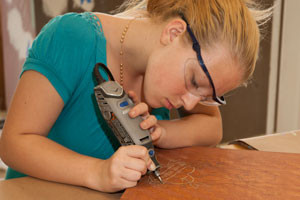 Job Titles – Career Pathways
41-2031   Retail Salespersons
47-2141   Painters, Construction and Maintenance
47-2142   Paperhangers
51-7021   Furniture Finishers
51-9123   Painting, Coating, and Decorating Workers
51-9198   Helpers — Production Workers
 

CTC knowledge transfers to credits at:
Pennsylvania College of Technology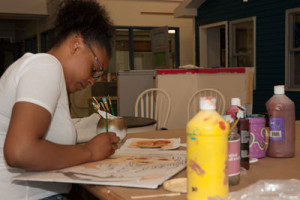 Student Certifications
NOCTI – National Occupational Competency Testing Institute Certification
*  Painting and Decorating
OSHA Safety Certification
PBA – Pennsylvania Builders Association
Accreditations
PBA – Pennsylvania Builders Association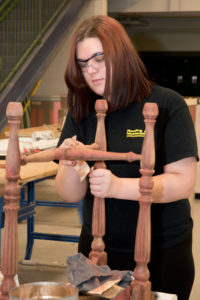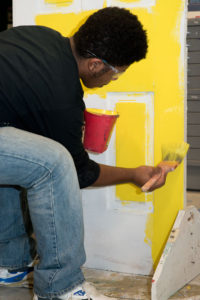 ➤ For more detailed information about this program, including the grading policy, task list, etc., please refer to the course syllabus.
 
---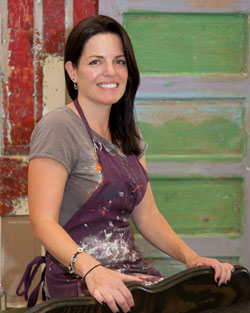 Instructor – Mrs. Amanda Umberger
Biography
Throughout my high school career I discovered my love for design and creativity which led me to attend college for interior and architecture design. I graduated and worked as an interior/kitchen and bath designer. During this time I attended Kutztown University for education and then taught for six years, but I still had a passion for interior design and furniture refinishing.
I love working with students and watching them gain the skills needed to become successful painters and decorators. The best part of my job is being able to combine my love for teaching and passion for design.
Education
Associates Degree, Interior Design, Northampton Community College
Bachelor's Degree, Elementary Education, Kutztown University
Master's Degree, Urban Education, Alvernia University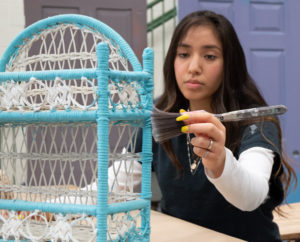 Certifications and Awards
Level 1 and 2 Education Certificate
Vocational Education I Certification, Temple University
Vocational Education II Certification
Work Experience
I have worked for companies specializing in interior and kitchen design and painting. In addition, I have taught elementary and middle school in the Reading School District.
Hire Date: 2013