PLUMBING & HEATING

Design and build residential and industrial plumbing systems.
Install kitchen and bathroom fixtures using state of the art hand tools, power tools, and equipment.
Repair and replace older plumbing fixtures and faucets with modern tools and equipment used by master plumbers.
Obtain OSHA 10-Hour Safety Certification required by most plumbing contractors.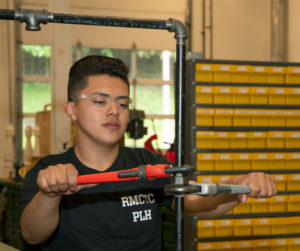 Job Titles – Career Pathways
47-2152   Plumbers, Pipefitters, and Steamfitters
47-3015   Helpers — Pipelayers, Plumbers, Pipefitters, and Steamfitters
49-9042   Maintenance and Repair Workers, General
LOCAL     Pipefitter
LOCAL     Plumbing Salesperson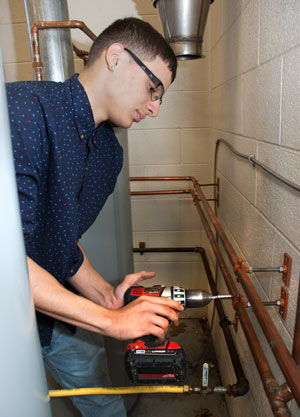 CTC knowledge transfers to college credits at:
Community College of Allegheny County
Luzerne County Community College
Orleans Technical Institute
Pennsylvania College of Technology
Thaddeus Stevens College of Technology
Triangle Technology
Student Certifications
NOCTI – National Occupational Competency Testing Institute Certification
*  Plumbing Technology/Plumber
OSHA Safety Certification
PBA – Pennsylvania Builders Association
Corrugated Stainless Steel Tubing Installation Certification
Accreditations
PBA – Pennsylvania Builders Association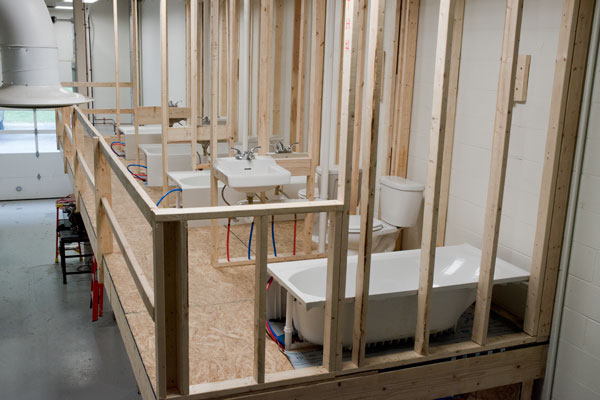 ➤ For more detailed information about this program, including the grading policy, task list, etc., please refer to the course syllabus.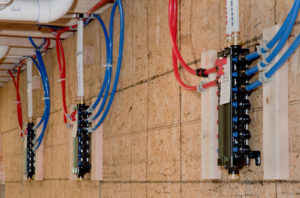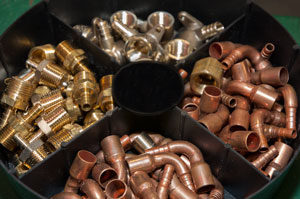 ---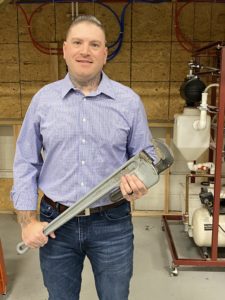 Instructor – Mr. Daniel Nemes
Biography
I started my career in the Plumbing program at Somerset County Vocational Technical High School in Bridgewater, NJ.  I was enrolled in that course for 4 years. The summer before my senior year I got my first full-time job in the plumbing field and have been in the industry ever since.
I have worked in all facets of the plumbing trade including residential and commercial, new construction, and service work. As a prior business owner, I am aware of the challenges and skills needed to progress from the apprenticeship position to the company owner. I have taught several previous apprentices who have progressed to become licensed business owners. I am passionate about the industry and excited to be able to get the next generation of professionals started in this field.
Education
Plumbing Certificate, Somerset County Vocational Technical High School, Bridgewater, NJ
High School Diploma, Somerset County Vocational Technical High School, Bridgewater, NJ
Currently enrolled in Temple University
Certifications and Awards
Gastite
Uponor
OSHA
Work Experience
With over 20 years of experience in the plumbing field, I have worked on the repair and construction of everything from small homes to high rises. I have been an apprentice, plumbing technician, supervisor, project manager, and business owner.
Hire Date: 2020
---

SOAR programs of study prepare today's student for tomorrow's high demand and high wage careers.