Acquire the skills necessary to obtain knowledge and hands-on experience to work on today's sophisticated vehicles.
Receive training in order to obtain your PA State Inspection certifications.
Apply the skills learned to perform factory maintenance and repair of factory machinery.
Develop and apply the skills needed to perform repairs on equipment from lawn care machines to small diesel engines and motorcycles.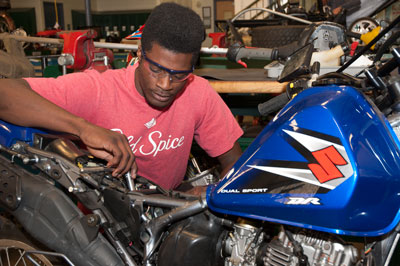 Job Titles – Career Pathways
41-2022   Parts Salespersons
49-3051   Motorboat Mechanics
49-3052   Motorcycle Mechanics
49-3053   Outdoor Power Equipment and Other Small Engine Mechanics
49-9071   Maintenance and Repair Workers, General
CTC knowledge transfers to college credits at:
Commonwealth Technical Institute
Pennsylvania College of Technology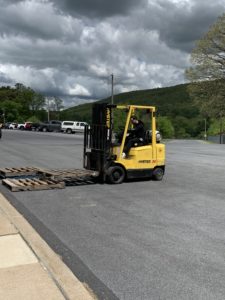 Student Certifications
NOCTI – National Occupational Competency Testing Institute Certification
* Small Engine Technology
Pennsylvania State Certified Emissions Inspector
Pennsylvania State Certified Safety Inspector, Cat I
Pennsylvania State Certified Safety Inspector, Cat II
Pennsylvania State Certified Safety Inspector, Cat III
Outdoor Power Equipment Technician Certification
S/P2
Forklift Certification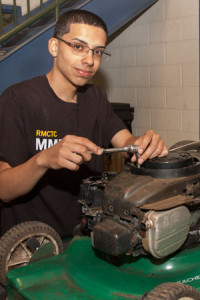 Accreditations
EETC – Equipment Engine & Training Council


➤ For more detailed information about this program, including the grading policy, task list, etc., please refer to the course syllabus.
---
Instructor  – Mr. Paul E. Miller
Biography
My entire career revolves around the maintenance and repair of all types of motorized vehicles. Upon graduation from high school, I attended and earned my certification in auto and diesel repair technology. After working as a lead diesel mechanic for 13 years, I operated my own repair station for five years. My work experience includes factory machine maintenance, diesel- and gas-powered equipment, as well as boats and motorcycles. I currently hold a Voc Ed II degree for technical education from Temple University.
Education
Degree in diesel technology from MTA School
Safety Inspector Instructor
State Emission Instructor
Certifications and Awards
Two-stroke engine and four-stroke engine certifications from EETC
Certified Inspection Mechanic for motorcycles, cars, and trucks
Certified PA Emission Inspector
Work Experience
Diesel and motorcycle mechanic for more than 20 years.
Hire Date: 2007
---

SOAR programs of study prepare today's student for tomorrow's high demand and high wage careers.