WORK-BASED LEARNING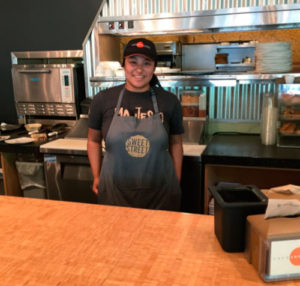 Work-Based Learning (WBL) is a collaborative effort by the school, parent/guardian, and business and industry for the training of apprentices and student learners through the following programs:
JOB SHADOWING
All students at RMCTC exhibiting good work ethics may take advantage of the job shadowing program, which enables the student to see the activities of a typical workday for a specific job.
After expressing interest in a job related to his/her instructional program and completing an off-site training agreement form, the student may spend the day in the business or industry learning the duties and requirements of the position. After the job shadowing experience, the student will have a realistic understanding of the job and will be able to make a more informed career choice.
CLINICS
Several instructional areas at RMCTC utilize clinical training as an integral part of the learning process. Clinical work gives the student the opportunity to use the skill learned in his/her instructional area in a "real life" setting, such as a medical care facility. Clinical training for several instructional areas is also accomplished right at RMCTC by providing services to the public. The clinical experience allows the student "live work" in a supervised setting.
COOPERATIVE EDUCATION
Through the Cooperative Education program, senior students who meet the entry-level requirements of the trade/technical area and have demonstrated good work ethics are recommended for this unique plan of education, which is designed to integrate classroom learning with supervised work experience. One objective of the program is to place the student in a position that may lead to permanent employment upon graduation.
WORK-BASED LEARNING COORDINATOR
Mrs. Theresa Baller
Date of hire:
September 2012 – Work-Based Learning Coordinator
September 2000 – Information Technology – Web Design Teacher
April 2000 – Long Term Substitute Teacher
1997 – Substitute Teacher
Education
Vocational Education II Teaching Certification, Temple University.
Certified in Computer Technology, Digital Web Design, and Cooperative Education.
Certifications
In addition to several computer and printer repair certifications, I received my A+ Certification, Microsoft Office Certifications, Cisco Fundamentals of Web Design Certification, and Adobe Dreamweaver and Photoshop Certifications.
Experience
Twelve years experience teaching Computer Systems Technology and Web Design.
Sixteen years in various areas of the computer field.
Community Service
Advisor of the Reading Muhlenberg CTC National Technical Honor Society (NTHS).
Interests
When I'm not at school, I enjoy spending time with my family and restoring our 150+ year old home.
Message
Work-based learning develops confidence, responsibility, and soft skills.  Students accepted into this program learn valuable life lessons and develop their skills beyond the walls of the classroom.