Improve your drawing and painting skills in a variety of media.
Design eye-popping graphics for print and the web.
Use digital cameras to create stunning pictures and videos, and learn how to use programs like Adobe Photoshop and After Effects to edit like the pros.
Prepare a professional print and digital portfolio of your work for entrance into college or the workforce.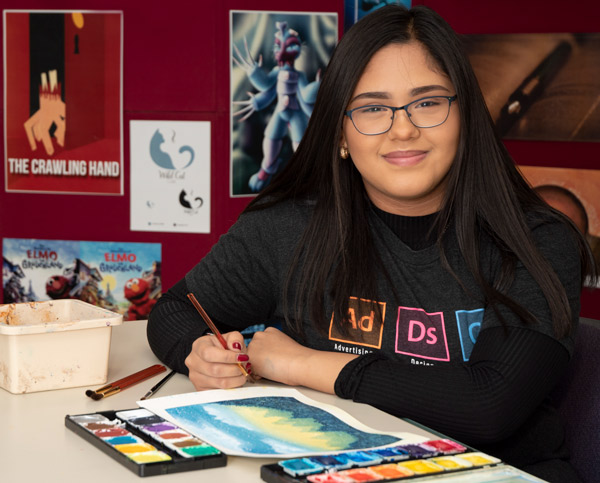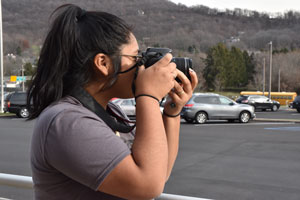 Job Titles — Career Pathways
27-1013   Fine Artists, Including Painters, Sculptors, and Illustrators
27-1014   Multi-Media Artists and Animators
27-1024   Graphic Designers
43-9031   Desktop Publishers
CTC knowledge transfers to college credit at:
Art Institute of Philadelphia
Berks Technical Institute
Butler County Community College
Community College of Allegheny County
Community College of Beaver County
Pennsylvania College of Technology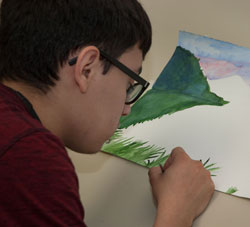 Student Certifications
NOCTI – National Occupational Competency Testing Institute Certification
* Advertising Design & Commercial Art
ACA Illustrator – Graphic Design & Illustration
ACA InDesign – Print & Design Media Publication
ACA Photoshop – Visual Communication

➤ For more detailed information about this program, including the grading policy, task list, etc., please refer to the course syllabus.
---
Instructor – Mr. Steve Simons
Biography
My high school art teacher helped me realize my potential as an artist and convinced me to study art in college. I graduated from Kutztown University with a bachelor's degree in Fine Arts and worked as a designer and art director in the Allentown/Bethlehem area after graduation. I decided to enter teaching as a way to pay respect to my high school art teacher and help students see their artistic potential the way my teacher did for me. Please feel free to contact me at ssimons@rmctc.org.
Education: B.F.A., Communication Design, Kutztown University
Certifications and Awards: Vocational Education I Certification in commercial art, Temple University
Work Experience: Designer and art director in Allentown/Bethlehem area; freelance designer; commercial arts instructor, Bethlehem Vocational Technical School
Hire Date: 1994
Community Service: Boys tennis coach at Muhlenberg High School
---

SOAR programs of study prepare today's student for tomorrow's high demand and high wage careers.