Earn user certifications for AUTOCAD softwares.
Prepare for a professional career as a certified drafter in the architectural or mechanical design fields.
Model and create objects with a 3D printer.
Design a future home for a client, yourself, or your family.
Utilize the latest software in the drafting and entertainment industries on powerful, high-speed computers with dual monitors.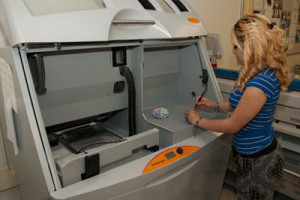 Job Titles – Career Pathways
17-3011   Architectural and Civil Drafters
17-3012   Electrical and Electronics Drafter
17-3013   Mechanical Drafters
17-3019   Drafters, All Other
27-1014   Multi-Media Artists and Animators
41-2031   Retail Salespersons
LOCAL     Copy Persons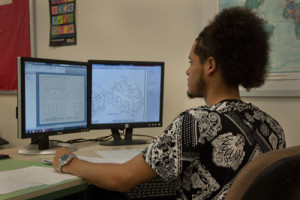 CTC knowledge transfers to college credits at:
Berks Technical Institute
Lincoln Technical Institute
Pennsylvania College of Technology
Triangle Technology
Student Certifications
NOCTI – National Occupational Competency Testing Institute Certification
* Architectural Drafting
Certified Drafter
Autodesk Certified User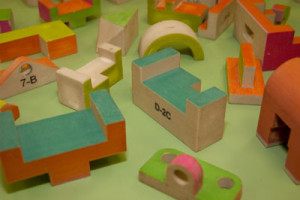 Accreditations
ADDA – American Design Drafting Association

➤ For more detailed information about this program, including the grading policy, task list, etc., please refer to the course syllabus.
---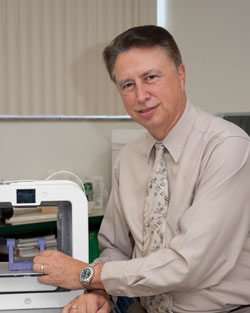 Instructor – Mr. Ralph Stock
Biography
I graduated from Exeter High School and then received an associate degree in architectural engineering. I then worked in the architectural design field for 20 years. My father owned a small machine shop and would bring home drawings that I found amazing. I used to enjoy using his drafting tools to draw. I am in love with buildings and like to see different styles around the world, in my travels.
I started doing manual drafting after graduating from college, then moved to computer drafting when it was new. Computer drafting has come a long way to the point where it's hard to tell if it is real or a computer image. I enjoy traveling abroad and have been to many exciting places. I like to play golf and watch all Philly sports teams. My wife and I enjoy ballroom dancing and walking our dogs. I still enjoy working on the computer to design and draw.
Education
Associates Degree in Architectural Engineering, Wentworth Institute of Technology
Vocational Instructional II Teaching Certification, Temple University
Work Experience
I worked for various architectural firms in the Reading, Allentown, and Philadelphia areas for 20 years before becoming a teacher. I've worked on projects from single-family houses to multi-story commercial office buildings, schools, hospitals, and manufacturing clean rooms. I started design work on the drafting board and then, in 1988, started computer drafting. I use AutoCAD, Revit, Inventor, and SolidWorks software. I also teach night school for Penn State Berks.
Hire Date: 1997