Prepare for a professional career as a dental assistant or for further education as an expanded- function dental assistant, dental hygienist, dental lab technician, or dentist.
Experience the satisfaction of providing high quality patient care in a team-oriented, modern dental office environment.
Perform a wide variety of dental office duties with other dental professionals that include taking x-rays, mixing materials, passing instruments, sterilization and receptionist duties.
Work alongside other dental professionals to ensure patients receive the highest quality dental care.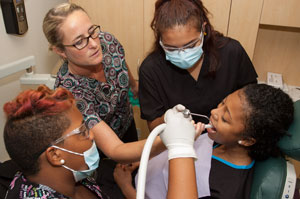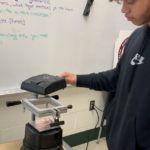 Job Titles – Career Pathways
31-9091 Dental Assistant
Local Dental Office Receptionist
Local Dental Laboratory Technician Assistant
Local Sterilization Assistant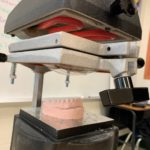 CTC knowledge transfers to college credits at:
Berks Technical Institute
Commonwealth Technical Institute
Harcum College
Keystone Technical Institute
Lackawanna College
Lincoln Technical Institute
McCann's School of Business
Mercyhurst University
Pennsylvania College of Technology
Pennsylvania Institute of Technology
Student Certifications
NOCTI – National Occupational Competency Testing Institute Certification
* Dental Assisting
BLS Healthcare Provider
Heartsaver First Aid
OSHA – Healthcare Certification
Radiation Health & Safety

➤ For more detailed information about this program, including the grading policy, task list, etc., please refer to the course syllabus.
---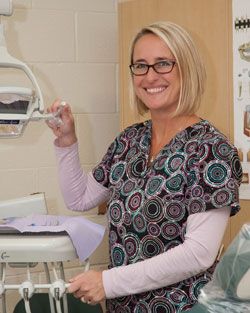 Instructor– Ms. Jacklyn Rusnock
Biography
I am a graduate of Muhlenberg High School. I received a bachelor's degree from West Virginia University in Dental Hygiene and have worked as a dental hygienist in private practices for more than 22 years. I taught Dental Occupations at Berks Career & Technology Center, East Campus, and am delighted to be teaching at RMCTC.
Education
Bachelor of Science, Dental Hygiene, West Virginia University
Working toward Voc II Certification – Temple University
Certifications and Awards
Registered Dental Hygienist (RDH)
Pennsylvania State License
Work Experience
I have worked as a clinical dental hygienist in private practices for more than 22 years. I also served as the long-term substitute instructor for the Dental program at Berks Career & Technology Center.
Hire Date: 2015
Community Service
I have donated my time to various organizations and charities throughout the community over the years.
---

SOAR programs of study prepare today's student for tomorrow's high demand and high wage careers.