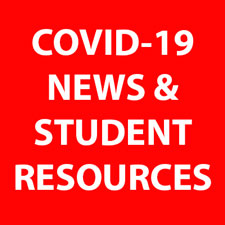 Review the RMCTC
2019–2020 budget.
Updated  –  August 25, 2020
Dear RMCTC Students and Parents,
I have experienced a lot of "first days" filled with excitement, and some filled with fear and nervousness. The challenges surrounding this school year have heightened those feelings for me, and I am sure it has done the same for most of you.  I am excited to start this school year as the Administrative Director at RMCTC, and cannot wait to meet you and our students. I have spent many hours thinking about the safety of our staff and students as we continue to struggle with answers to COVID-19 and to the questions around race and equity in our nation.  Our students will come to us this year with mixed feelings and questions as to how they are to respond, and how they are to act.  Please know our staff is prepared to continue to provide our students with the support and encouragement they need to work through this difficult time together.
Based on input from both Reading and Muhlenberg School Districts, and direction from the Governor and the PA Department of Education; the following decisions were made at our August Joint School Committee:
RMCTC will provide virtual instruction for all students in all programs starting on Monday, August 31.  
Students will not be present at RMCTC until further notice.
Students will be expected to participate in assigned lessons every daythrough the use of district provided devices.
During the week of August 24, students should check their sending school district emails (RHS / MHS / BCHS, etc.) that will give them RMCTC log in and password information.
More information will be provided to you and your children through postal mail, email, and phone calls.  Please take the time to review your mail, email, and phone messages to stay informed.
Enjoy the remainder of your summer!  School Starts Monday, August 31, 2020.
Eric D. Kahler
Administrative Director
Estimados estudiantes y padres de RMCTC:
He experimentado muchos "primeros días" llenos de emoción y algunos llenos de miedo y nerviosismo. Los desafíos que rodean este año escolar me han aumentado esos sentimientos, y estoy seguro de que ha hecho lo mismo para la mayoría de ustedes. Estoy emocionado de comenzar este año escolar como Director Administrativo de RMCTC y no puedo esperar conocerlos a ustedes y a nuestros estudiantes. He pasado muchas horas pensando en la seguridad de nuestro personal y estudiantes mientras seguimos luchando con las respuestas al COVID-19 y las preguntas sobre raza y equidad en nuestra nación. Nuestros estudiantes vendrán a nosotros este año con sentimientos variados y preguntas sobre cómo deben responder y cómo deben actuar. Por favor, sepa que nuestro personal está preparado para continuar brindando a nuestros estudiantes el apoyo y el aliento que necesitan para superar este momento difícil juntos.
Basado en los comentarios de los distritos escolares de Reading y Muhlenberg, y la dirección del Gobernador y el Departamento de Educación de PA; Las siguientes decisiones se tomaron en nuestro Comité Escolar Conjunto de agosto:
RMCTC proporcionará instrucción virtual para todos los estudiantes en todos los programas a partir del lunes 31 de agosto.
Los estudiantes no estarán presentes en RMCTC hasta nuevo aviso.
Se espera que los estudiantes participen en las lecciones asignadas todos los días mediante el uso de dispositivos proporcionados por el distrito.
Durante la semana del 24 de agosto, los estudiantes deben revisar sus correos electrónicos de su distrito escolar (RHS / MHS / BCHS, etc.) donde se les dará la información de inicio de sesión y contraseña de RMCTC.
Se le proporcionará más información a usted y a sus hijos por correo postal, correo electrónico y llamadas telefónicas. Tómese el tiempo para revisar su correo, correo electrónico y mensajes telefónicos para mantenerse informado.
¡Disfruten el resto de su verano! La escuela comienza el lunes 31 de agosto de 2020.
Eric D. Kahler
Director Administrativo