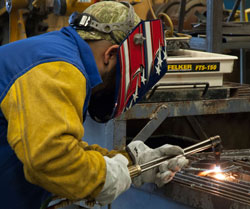 Work in an occupation that is one of the most desired and highest paying trades in American industry.
Acquire expertise in areas of stick, tig, mig, and oxyacetylene welding and cutting.
Effectively apply problem-solving and leadership skills in a field that offers a multi-disciplinary approach to welding and manufacturing.
Learn proper safety procedures in a complex and challenging trade.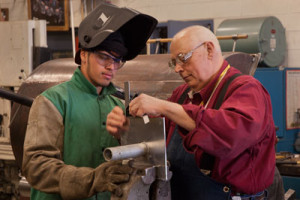 Job Titles – Career Pathway
47-2152   Plumbers, Pipefitters, and Steamfitters
49-9042   Maintenance and Repair Workers, General
51-2041   Structural Metal Fabricators and Fitters
51-4121   Welders, Cutters, Solderers, and Brazers
51-4199   Metal Workers and Plastic Workers, All Other
LOCAL     Welder Helper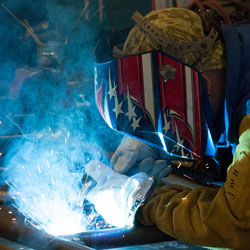 CTC knowledge transfers to college credits at:
Clarion University of Pennsylvania
Community College of Allegheny County
Delaware County Community College
Harrisburg Area Community College
Lincoln Technical Institute
Northampton Community College
Pennsylvania College of Technology
Pennsylvania Highlands Community College
Thaddeus Stevens College of Technology
Triangle Technology
Welder Training and Testing Institute
Westmoreland County Community College

 
Student Certifications
NOCTI – National Occupational Competency Testing Institute Certification
*  Welding
AWS – American Welding Society
OSHA –  Safety Certification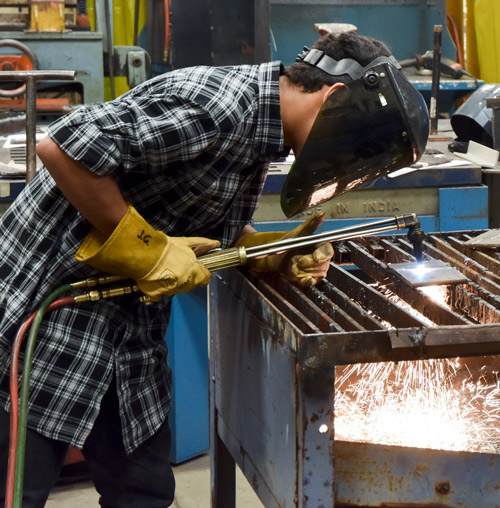 ➤ Adult Education Clock Hour/Credit Hour Chart for this program
Accreditations
WTTI – Welder Training & Testing Institute
RMCTC is a WTTI training and testing site; please contact the School at 610- 921-7300 for more information.

➤ For more detailed information about this program, including the grading policy, task list, etc., please refer to the course syllabus.
---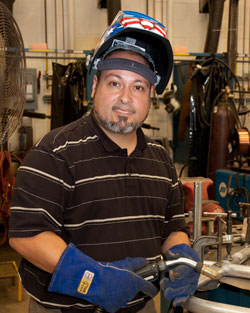 Instructor – Mr. Daniel Millan
Biography
I discovered at an early age that I wanted a career that stimulated my natural ability to work with my hands and stimulated my mind, yet paid well. The first time I walked into a weld shop I knew I had found my career.
I attended the Welding Program at RMAVTS from 1983-1986, then served six years in the military as a welder and carpenter. After the military, I attended Welder Training and Technical Institute and graduated from their welder fitting program. I worked as a welder fitter and welding instructor for RACC for 20 years before beginning at RMCTC in 2006. Welding has provided for me and my family of three children. I also enjoy music and bike riding in the summer.
Education
1986 graduate of Reading High School
Welder Training and Technical Institute, Allentown
Certifications and Awards
AWS Certification
CWI – AWS
CWE – AWS
Vocational Education I & II Teaching Certification, Temple University
Work Experience
U.S. Army
Eastern Machine Prod.
Reading Sheet Metal
Timet
Reading Area Community College
Hire Date: 2006
Community Service
SkillsUSA
American Welding Society
---

SOAR programs of study prepare today's student for tomorrow's high demand and high wage careers.