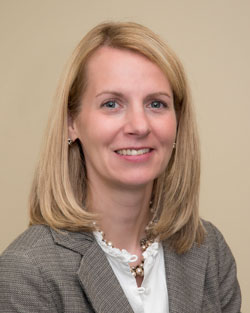 Mrs. Holly Lorchak is the Supervisor of Special Education at Reading Muhlenberg Career and Technology Center. She provides input and attends IEP meetings for prospective and current students at RMCTC. Working with teachers and administrators from each sending district, she ensures students' IEPs are being implemented correctly at the CTC.
In addition, the supervisor shares any academic, behavioral, or social/emotional concerns with parents, appropriate IEP case managers and building administrators to ensure the overall safety, well-being, and success of each student.
Any parents with concerns about their child's progress is encouraged to contact Mrs. Holly Lorchak, RMCTC Supervisor of Special Education, at 610-921-7316 or hlorchak@rmctc.org.
Special Education Resources
LOCAL AGENCIES
Berks County Transition Coordinating Council (BCTCC)
http://www.berkstransition.org/
The Berks County Transition Coordinating Council (BCTCC) is a group composed of students and their families, educators, service providers, employers, post-secondary institutions, and the Berks County community. BCTCC assists students and families transition from school programs to adult life. The BCTCC website provides important information regarding learning, working, living and self determination, and how that applies to those with disabilities. It also provides information about upcoming events for youth with disabilities.
Abilities in Motion  (AIM)
http://www.abilitiesinmotion.org/
Abilities in Motion (AIM) encourages individuals with disabilities to become active members of their communities. AIM is committed to improving the quality of life for individuals with disabilities. This can include increasing mobility to improve access to community resources and events, raising awareness and promoting inclusion, and reducing any obstacles that may limit individuals with disabilities from being contributing and participating members of society.  
Service Access and Management, Inc.  (SAM-Inc.)
http://www.sam-inc.org
Service Access & Management is a human services agency that seeks to enhance individuals' quality of life through a network of care options. SAM specializes in mental health case management and intake coordination services, intellectual developmental disability supports, as well as mental health crisis intervention and emergency services.  
Office of Vocational Rehabilitation (OVR)
http://www.dli.pa.gov
The Office of Vocational Rehabilitation (OVR) assists persons with disabilities as they prepare for, obtain, or maintain employment. OVR provides services to eligible individuals with disabilities on an individualized basis. The OVR counselor personally meets with each individual to assist in identifying vocational goals and services and selecting service providers from an approved network. An Individualized Plan for Employment (IPE) is developed at these meetings which outlines a vocational objective, services, providers and their responsibilities.
Goodwill Industries
http://www.goodwill.org
Under the "Find Jobs and Services" heading on the homepage, Goodwill offers individuals training and job placement opportunities. Goodwill is committed to assisting individuals in their pursuit of independent living as they develop and grow their skills in various career opportunities. Employment specialists at Goodwill will discuss personal and professional goals, assist with job searches, and enhance interview skills so that working can become a reality.  
AHEDD
http://www.ahedd.org/
AHEDD provides employment services throughout Pennsylvania to people with disabilities. AHEDD works with students who are transitioning from school-to-work and with adults who are looking for employment in the community. AHEDD provides individuals with skill assessments, career exploration and development, job searches and placement, and work site support/training.  
Berks County Intermediate Unit (BCIU)
BCIU Driver Education
http://www.berksiu.org/programs-services/early-childhood-student-services-programs/student-support/driver-training/
Students may receive behind-the-wheel, as well as online theory instruction. The Driver Education program is offered through a partnership with the Edward Savioz Driver Training School. This program does have a cost associated with it, and students must be 16 years of age with a Learner's Permit.
Pregnant & Parenting Teen Services
http://www.berksiu.org/programs-services/early-childhood-student-services-programs/student-support/pregnant-parenting-teen-services/
The goal of BCIU's Pregnant and Parenting Teen Program is to help young people raise healthy children and become better parents. The program provides teens with assistance in obtaining their high school diplomas or GEDs. At the same time, they learn effective parenting skills and are encouraged to become responsible adults and informed parents.
---
PUBLICATIONS
Berks County Resource Guide
http://www.health.pa.gov/My%20Health/Documents/Berks%20County%20Resource%20Guide.pdf
This publication provides a list of resources within Berks County for families of children with specific medical and healthcare needs. 
---
WEBSITES
Access Transition
http://www.ataccess.org/resources/fpic/transition.html
This website provides resources for students with disabilities using a question/answer format to help them develop a plan for transition after high school.  
Career Forward
http://nroc.careerforward.org/careerforward
This site provides a free online career training program. It is a step-by-step process that allows students to independently complete career exploration activities or receive assistance through an online facilitator/guide.
Job Accommodation Network (JAN)
http://www.jan.wvu.edu
JAN is designed to increase the employability of individuals with disabilities by providing accommodations solutions, technical assistance, and/or self-employment options.  
Pennsylvania Secondary Transition Guide
http://www.secondarytransition.org/
This website provides students and families with valuable information which may be useful as a student transitions from high school to adult life. Information can be found about the following topics: 
Financial Supports and Services

Employment

Self Determination

Agencies and Supports

Health

Post-Secondary Education and Training

Recreation and Leisure

Community Living

O*Net Career Exploration and Information
http://www.onetonline.org
This website provides career assessment tools and updated career information for a vast variety of professions. Students can view job growth, required education levels, and starting salaries for each selected profession.
Resume Writing
http://www.bestsampleresume.com/
This website provides resume writing help, tips, and templates that can be used as students develop their own resumes.  
SAT Accommodations
https://sat.collegeboard.org/register/for-students-with-disabilities
This link takes students to the College Board website. This will provide students with an explanation of the steps they need to take if they plan to request accommodations on the SAT.
---
LOCAL EVENTS
Sensory Friendly Movies
Fox Berkshire in Wyomissing offers a sensory friendly movie experience for children with autism or other special needs. The sound is low, the lights remain lit, and children can stand up, sing, move and talk. The theater does not show ads or previews at these showings. Parents are welcome to bring any snacks that are specific to their child's dietary needs.  http://www.foxshowtimes.com/events