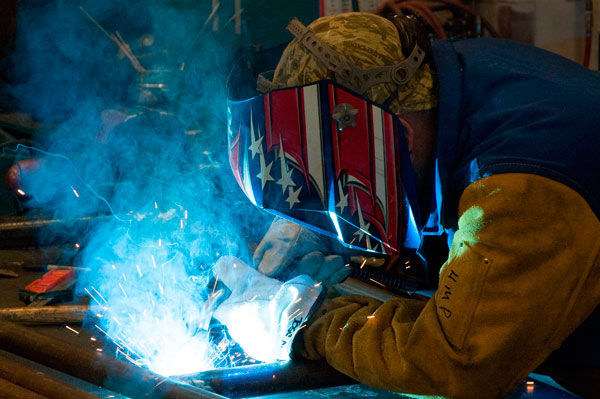 This program will range from the basic task of welding two pieces of metal together to advanced lessons in the fabrication of metal for structural and pipe welding. Students who successfully complete this rigorous program will acquire expertise in the following areas:
Safety
Equipment Set-up
Blueprint Reading
Metal Preparation
Beveling
Weld Inspection
Stick, Tig, Mig, and Oxy-fuel Welding
This course is designed to prepare students for WTTI Welding Certification Test. (100 Hours)
CLASS SCHEDULE: Please call for details.

COST (includes materials and certification test) – $3,750 (payment plan available)
Call 610-921-7300 to register.
See more details in the Welding Certificate Program Flyer.
 
>> Read the Evening School Policies and Procedures.