Attention current 8th-graders! Sign up now for 5 days of free fun at RMCTC Career Camp. Choose morning or afternoon sessions June 10 through June 14. Explore 5 careers in 5 days! Make and take home fun projects. Learn to work with tools and equipment used by major construction and manufacturing companies.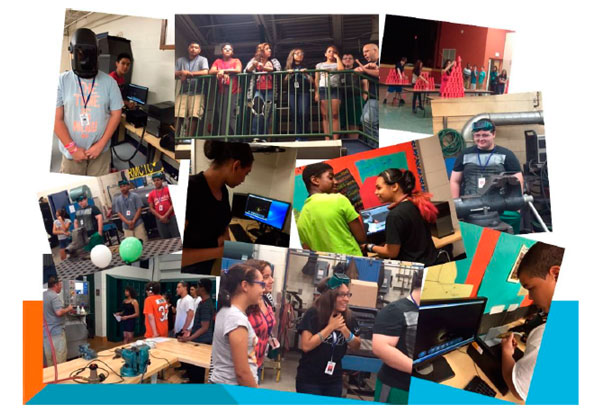 This activity is open to current Muhlenberg and Reading school district 8th-graders who will be advancing to 9th grade in the fall. Camp will be held at RMCTC. Campers will receive lunch and transportation from central locations. There is no cost for qualified students, but space is very limited, so apply now! Registration deadline is May 24, 2019.
Time
8:00 a.m. – 1:00 p.m.
Cost
There is no cost to qualified students. This camp is funded by the Berks County Workforce Development Board and Reading Muhlenberg Career & Technology Center.
To Apply:
Complete the registration form and health/medication form and return them to:
RMCTC
Attention: Student Services Office
2615 Warren Road
Reading, PA 19604
or give the forms to your 8th-grade school counselor.
Registration Deadline: May 25, 2018