HEADLINES & NEWS
RMCTC makes national news
NPR (National Public Radio) came to town to report on technical training for manufacturing jobs and spoke to RMCTC's own Teri Baller. Read or listen to the three-part story by following the links below.
Manufacturing is alive and well in Reading, Pennsylvania
Here's why vocational training is in high demand
Baby boomers retrain in sought-after skills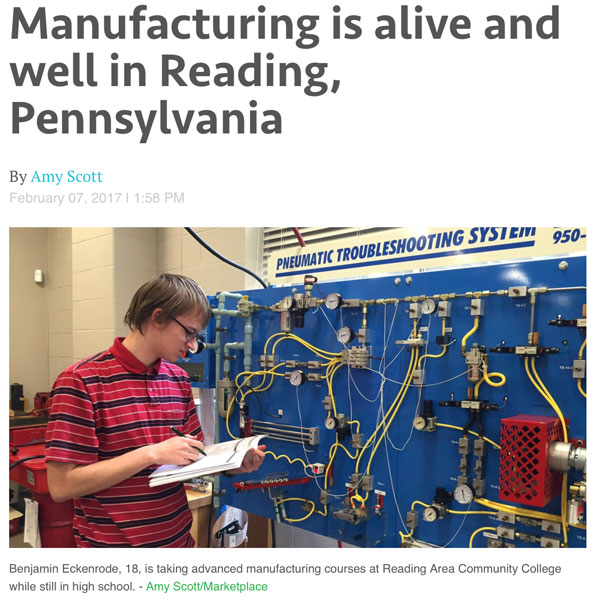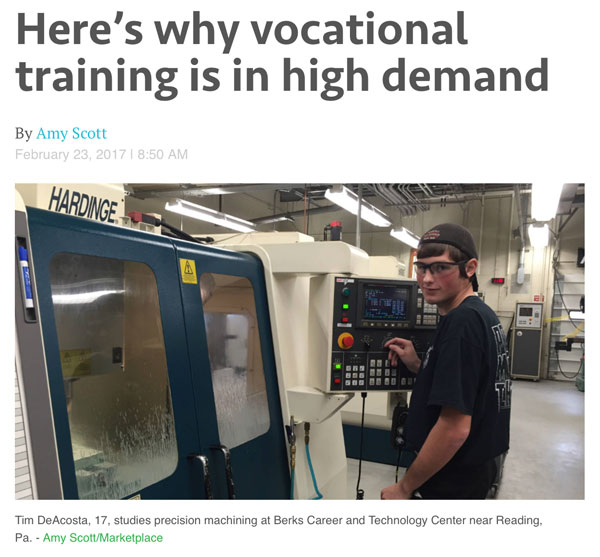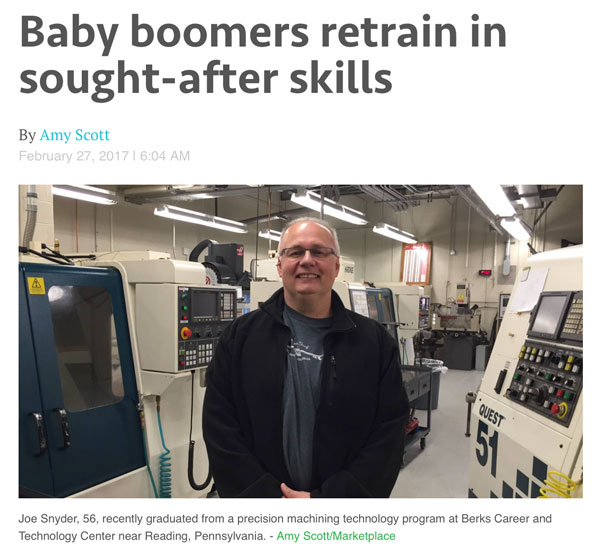 ---
Car & Motorcycle Show
---
On the road to Philadelphia
Auto Tech students visit dealership to prepare for competition.
Dawson Garcia (Muhlenberg High) and Hector Vega (Reading High) will represent RMCTC at the Greater Philadelphia Automotive Technology Competition on February 24.
As part of their preparation for the contest, they visited Penske Buick to get some valuable real-world experience. Under the guidance of Shop Foreman Justin Crosby, they worked through the complete list of items routinely checked by Penske mechanics while preparing new vehicles for purchase.
Best of luck to Hector and Dawson as they compete for bragging rights, valuable prizes, and scholarships!
---
Community Service
Congratulations to our student chapter of the Home Builders Association for winning an Award of Excellence for outstanding community service. Kudos to everyone involved for going above and beyond for the sake of others in our community. Well done!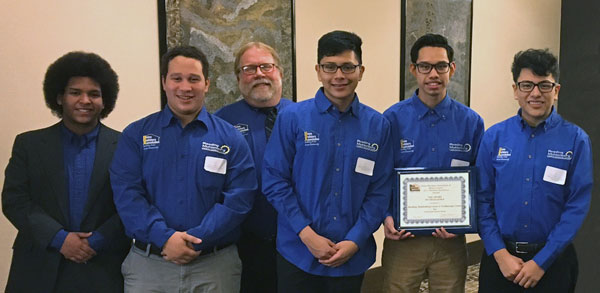 From left to right: Freddie Camacho-Rosario, Building and Property Maintenance; Jason Rivera, Building and Property Maintenance; Mr. Stephen Weber, Carpentry teacher; Jose Zalapa-Alonso, Carpentry; Brandon Sanchez, Building and Property Maintenance; and Alex Zacatzontel, Electrical Technology.
---
RMCTC student comes home with the gold!
Carlos Ulerio represented RMCTC at the FCCLA national conference in San Diego, California, and earned a gold medal in the job interviewing competition that was held in July. The competition consisted of him preparing a portfolio and then being interviewed. He has graduated from RMCTC and Reading High and is now attending The Culinary Institute of America. Congratulations and best wishes to Carlos as he takes his education to the next level!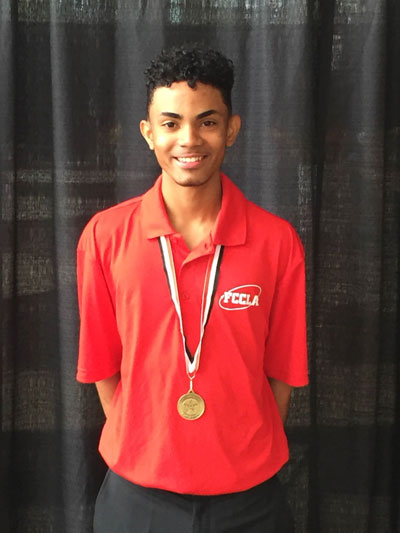 ---
Healthcare careers are booming!
As the "Baby Boom" generation matures, the demand for health care climbs. Be ready to join this growing industry by choosing one of the dynamic programs in the Health Science cluster.
---
RMCTC has a career for you.
Construction…manufacturing…health science…personal services…and more!
Explore different career fields and find a program that fits your style and goals.
---
RMCTC's Technical Academy
Get a head start on college while still in high school.
High-level skills + college credits = Technical Academy awesomeness!
---