MACHINE SHOP TECHNOLOGY

Make or build parts on metal working equipment.
Machine parts on equipment found in the industry, such as engine lathes, milling machines, and state-of-the-art (CNC) Computer Numerical Control machines.
Receive industry-recognized certifications from (NIMS) National Institute for Metalworking Skills.
Acquire the knowledge needed to enter into employment, apprenticeship programs, and/or post-secondary education.
Position yourself to work in an in-demand, highly skilled, high-paying machining career.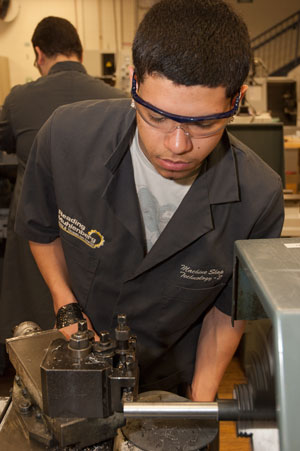 Job Titles – Career Pathways
51-4011   Computer-Controlled Machine Tool Operators, Metal and Plastic
51-4012   Numerical Tool and Process Control Programmers
51-4034   Lathe and Turning Machine Tool Setters, Operators, and Tenders, Metal and Plastic
51-4035   Milling and Planing Machine Setters, Operators, and Tenders, Metal and Plastic
51-4041   Machinists
51-4111   Tool and Die Makers
51-4199   Metal Workers and Plastic Workers, All Other
51-9061   Inspectors, Testers, Sorters, Samplers, and Weighers
CTC knowledge transfers to college credits at:
Butler County Community College
Clarion University of Pennsylvania
Luzerne County Community College
Pennsylvania College of Technology
Reading Area Community College
Thaddeus Stevens College of Technology
Welder Training and Testing Institute
Westmoreland County Community College
➤ Adult Education Clock Hour/Credit Hour Chart for this program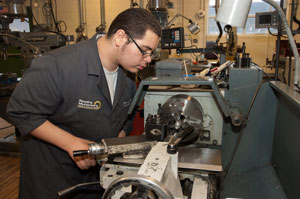 Student Certifications
National Institute for Metalworking Skills (NIMS) Level I
* Measurement, Materials & Safety
* Job Planning, Benchwork & Layout
* Drill Press
* Manual Milling
* Manual Turning Between Centers
* Manual Turning with Chucking
* Turning Operations:  Turning Chucking Skills
* CNC Turning: Programming Setup and Operation
* CNC Milling:  Programming Setup and Operation
OSHA Safety Certification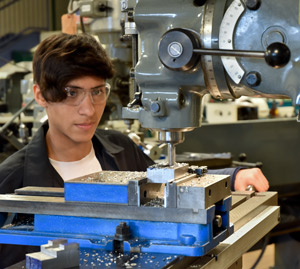 Accreditations – National Institute for Metalworking Skills

➤ For more detailed information about this program, including the grading policy, task list, etc., please refer to the course syllabus.
---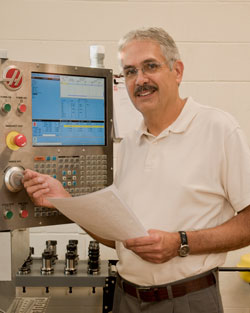 Instructor – Mr. Hector Martinez
Biography

My career in precision machining started when I enrolled in a machine shop class at Seneca Vocational High School. After completing the program and graduating from high school, I started working in the machining industry, gaining new skills at different companies. Because of my experience and knowledge in the machining industry, I had the opportunity to teach Machine Shop Technology to adults and high school students. I returned to the machining industry for several years before coming to Reading Muhlenberg CTC. I am pleased to have the opportunity to return to education, where I can pass on the skills and knowledge needed for a rewarding career in the machining industry.
Education
Penn State University
Certifications & Awards
Vocational II Teacher Certification
NIMS Certification
Work Experience
I have over 35 years of experience in machine technology as a machinist or teacher.
Hire Date: 2016
---

SOAR programs of study prepare today's student for tomorrow's high demand and high wage careers.