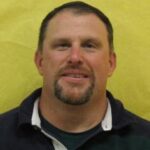 Mr. Robert Bastian
Biography- Married with two children.  Enjoyed coaching my two sons and camping with my family all over the country.
Employment – Started working at RMCTC in August 2021 and prior was at Reading High School and Reading Intermediate High School from 2003-2021.  
Education –Graduated from West Virginia University with a degree in Sociology in 1995 and then went back to Kutztown University for a Post Baccalaureate Degree in Social Studies. 
Certifications – Instructional II Certification-Social Studies, College Board certified Advanced Placement World History.
Experience – Prior to transferring to the RMCTC,  taught all levels of Social Studies from 8th grade to 11th grade.  
---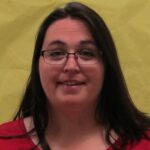 Mrs. Lora Hoffman
Biography
I grew up in Northeastern Pennsylvania. I became interested in politics and social programming while traveling abroad as a high school student. In college I sought out community service opportunities having to do with children from underserved communities. I spent a semester in Morocco working with a community-based program that taught young girls to read. Following a Harrisburg Internship Semester with the (then) Department of Children and Youth, I decided to change my focus from international politics to civics education in an urban setting.
I currently live in Lincoln Park with my husband and two sons. My daughter is finishing up her graphic design degree. On the weekend I can be found hiking, camping, watching movies, or baking.
Employment – October 2022
Education –
Susquehanna Community Jr/Sr High School
Lock Haven University – B.A. Political Science
Lehigh University – M.A. Political Science
Alvernia University – M.Ed. Urban Education
Certifications – 
A.P. United States History Certified
A.P. United States Government and Politics Certified
Experience –I spent my first 16 years in the classroom at a private parochial high school. After becoming department head, I worked to expand the course offerings to include more Advanced Placement and special interest courses. In addition, I worked to help update and reorganize the social studies curriculum for the Diocese. I am also entering my fifth year as an A.P. United States History reader (grader) 
---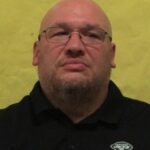 Mr. Tom Stavitzski
Biography
I am originally from Hanover Township, PA, where I attended Hanover Area High School.  In 1990, my high school football team won the class "AA" state championship in the first ever overtime game in Pennsylvania state history.  I went on to Clarion University and played football there for one season.  I then transferred to Wilkes University.  At Wilkes, I played football for 3 more years and received my degree in History and Secondary Education.  This is my 20th year teaching.  I have also coached high school football for 13 years.  I have two master's degrees and I have taken numerous graduate courses in History and Education.  I am married with two sons.  I enjoy sports, especially football, baseball, and wrestling.  I mostly enjoy family time, playing with my dogs, collecting sports memorabilia, and visiting historical sites
Employment – Started at RMCTC in August 2022
Education –
Hanover Area High School
Wilkes University (Bachelor's degree in History/Secondary Education, Masters in Special Education)
Bloomsburg University (Masters in Curriculum & instruction).
Graduate studies at George Mason University, Old Dominion University, University of VIrginia, Virginia State University, King's College, & East Stroudsburg University
Certifications – Pennsylvania Social Studies 7-12 Certificate II
Experience –I am currently in my 20th year in education.  I have taught in Virginia, Maryland, New Jersey, and Pennsylvania.  Not only have I taught Social Studies, but I have also taught Reading, Special Education, and Alternative Education.
---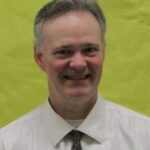 Mr. Tracey Semmel
Courses taught – American History Standard, World Studies Standard, World Studies Accelerated
Biography
I am a graduate of Hamburg High School and Bloomsburg University with a bachelor's degree in history. I taught 8th-grade history in Rocky Mount, North Carolina, for three years, and I have been with the Reading School District for several years. I am married and have a son.
Date of hire – 2001
Advanced Education – Bachelor's degree with 24 post-graduate credits.
Community Service
I am a former member of Alpha Phi Omega, which entailed many hours of community service with organizations such as Meals on Wheels, Big Brothers/Big Sisters, and Special Olympics. I am also preparing to participate in the Relay For Life event.
Interests – I enjoy spending time with my family, reading books about history, watching football and baseball, and movies.
Message – "Our progress as a nation can be no swifter than our progress in education." John F. Kennedy
---

Mr. Philip Lechner
Biography – I graduated from Oley Valley High School. I live in Reading and have two cats.
Date of hire: Hired by Reading School District in 2002
Education – Bachelor of Science degree in Secondary Education and Social Studies, Flagler College
Certifications –Level II teaching certificate
Experience
Over ten years' teaching experience at the middle school and high school levels; night school and summer school teacher; coached junior high and college cross country; property and business management.
Community Service – Pagoda Pacers Athletic Club
Interests – Building restoration, ultra-distance trail running (26 miles plus), travel, and reading
Awards – Florida Sun Conference 1996 coach of the year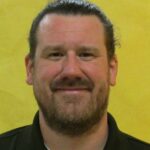 Mr. Andrew Sedler
Biography –  I was born and raised in Bethlehem and went to Liberty High School.  I attended Penn State University where I earned a bachelor's degree in History with a minor in Geography. After a short career in retail, I returned to school at Kutztown University where I earned a Master's Degree in Secondary Education. I have been employed by the Reading School District since 2017. I now live in Berks county with my beautiful wife and our 3 dogs.
Employment – August 2017 at RHS, August 2020 at CTC 
Education – Liberty High School (Bethlehem),  Penn State University (undergrad),  Kutztown University (Grad)
Certifications –  Certified teacher in PA, NC, and NM. Masters of Education
Experience – I have been an educator for 12 years.