GUIDANCE
The School Counselor's role in the school is to provide each student the opportunity to develop to their maximum potential. They will:
Provide services and resources to students as individuals.
Maintain relationships between the school and community.
Provide services for and maintain relationships with school staff.
Provide services and resources to students in groups.
Serve as a student advocate.
Accept personal responsibility.
Accept professional responsibility.
Support Pennsylvania Standards and Curriculum initiatives.
Contribute to the overall well being of the school.
 
COUNSELORS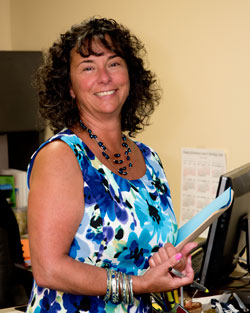 Ms. Donna M. Henderson
Biography
Although I worked in the Electronics field, I realized my true passion was helping students and their families. Through college, I worked at Cleary School for the Deaf on Long Island. After college, I was a support staff/interpreter at the Berks Deaf and Hard of Hearing Services. As a clinician at the Devereux Foundation, I loved working in a Residential Treatment Center/Psychiatric Facility. This gave me the opportunity to provide therapeutic services to clients who were in a prevocational setting. For 10 years, I assisted with the Bison and Black Angus herds on the Brandywine Farms.
In 1994, I left the Psychiatric setting and started at Northwest Middle School as a Guidance Counselor. In January 2002, I began working at Reading Muhlenberg Career & Technology Center, getting back into a career and technical school. I love working with our students and their families as they take the next step in their lives.
Education
Bachelor of Arts – State University of New York @ Stony Brook
Master of Education – West Chester University
Certifications and Awards
Secondary Education Certificate
Guidance Certificate
Cross of Honor Investiture – Demolay International
Work Experience
Support Staff/Interpreter at Berks Deaf & Hard of Hearing Services
Clinician at Devereux Foundation Brandywine Campus
Guidance Counselor at Northwest Middle School, Reading
Guidance Counselor at Reading Muhlenberg Career & Technology Center
Hire Date: 2002
Community Service
Advisory Council member for the Reading Chapter Order of DeMolay
Pastoral Committee Member for St. Mary's Episcopal Church
Cub Scout Pack 56/Boy Scout Troop 23 Volunteer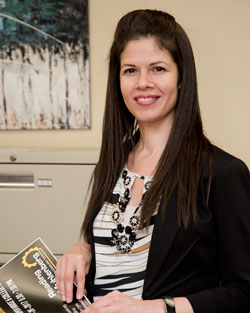 Ms. Barbara Perez-Vasquez
Biography
I'm excited to be returning to RMCTC. Raising career awareness and making students knowledgeable of their post-secondary options have been my passion ever since I became a secondary School Counselor. Before becoming a counselor, I taught for seven years at the elementary level and in the area of ESL (English as a Second Language).
Education
Associate's Degree, Business Administration, Reading Area Community College
Bachelor's Degree, Elementary Education, Kutztown University
Master's Degree, Secondary School Counseling, Kutztown University
Master's Degree, Instructional Technology, Wilkes University
Certifications and Awards
Elementary K-6
ESL Certification PK-12
Spanish Certification PK-12
Secondary School Counselor 7-12
Instructional Technology Specialist PK-12
Work Experience
Paraprofessional experience: Reading-Muhlenberg Career & Technology Center
School counseling experience: Reading and Tulpehocken School Districts
Student support specialist experience:  PA Migrant Education Program
Teaching experience: Reading, Antietam, and Tulpehocken School Districts
Hire Date: 2016
Community Service
SDA Adventurer & Pathfinder Youth Clubs, Youth Director for Inter-city Youth Ministry, Sabbath School Teacher, Community Outreach for Homelessness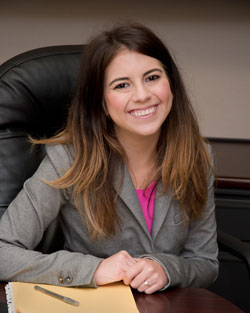 Ms. Lydia Snow
Biography
As a graduate of Muhlenberg High School, I am so excited to be continuing my counseling career at RMCTC! Growing up, I always knew that I wanted to work in education. However, it wasn't until I worked as a counselor with at-risk teenagers that I knew school counseling was my true passion. I am dedicated to helping students become engaged, life-long learners, as well as being ready for college and careers.
Education
Bachelor of Arts, Human Development and Family Science, Messiah College
Master of Arts, School Counseling, Messiah College
Certifications and Awards
Pennsylvania Certified School Counselor (K-12)
Member of Chi Sigma Iota (National Counseling Honor Society)
Work Experience
Mental Health Worker, KidsPeace Berks Alternative Education
Special Education Paraprofessional, Wyomissing Area Junior/Senior High School
School Counseling Intern, Wyomissing Area Junior/Senior High School, Muhlenberg High School, and Muhlenberg Elementary Center
Long-term Substitute Guidance Counselor, Governor Mifflin School District
Hire Date: August 2017
Community Service
Ready Set Read! Reading Tutor for United Way of Berks County
Junior League of Reading